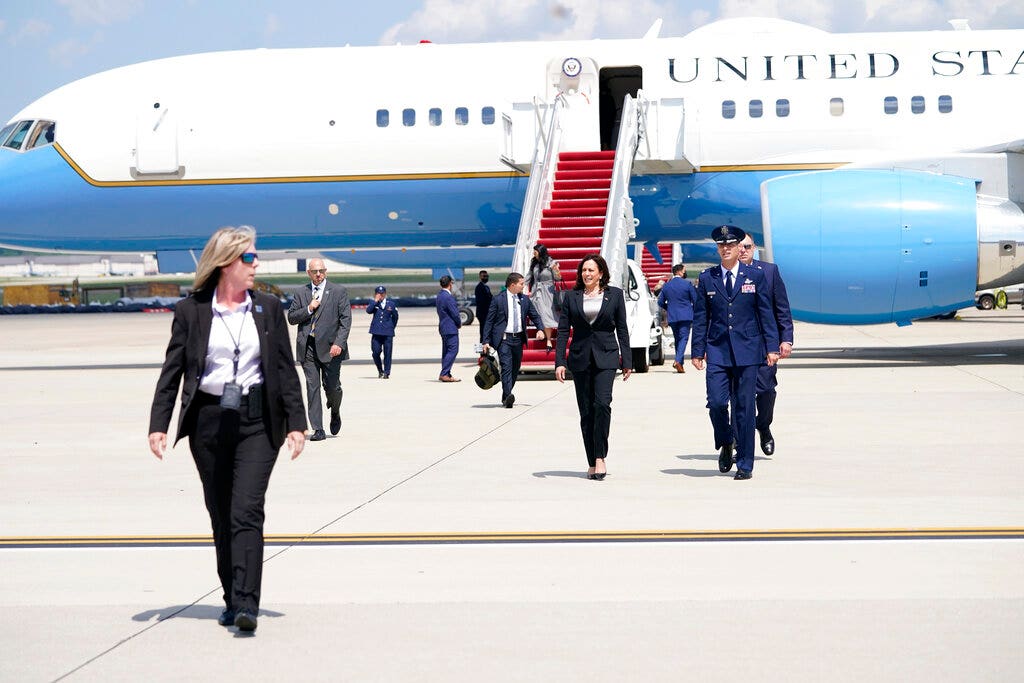 A plane carrying Vice President Kamala Harris was forced to return to Joint Base Andrews in Maryland Sunday about 25 minutes after it had taken off for a trip to Guatemala.
The plane landed safely. The vice president was expected to depart in another plane in about an hour, spokesperson Symone Sanders told reporters traveling with Harris.
"It is a technical issue. There are no major safety concerns," Sanders said.
"I'm good, I'm good," Harris told reporters after getting off the plane. "We all said a little prayer, but we're good." 
Sanders told reporters the vice president was expected to depart in another plane within the hour.
KAMALA HARRIS' MEXICO, GUATEMALA VISIT: EVERYTHING YOU NEED TO KNOW
Harris' two-day trip to Central America is part of her efforts to lead diplomatic talks to tackle what the administration describes as the "root causes" of the crisis at the southern border. 
President Joe Biden appointed Harris in March to lead the diplomatic outreach, just as the administration was dealing with a massive surge in migration at the border. 
CLICK HERE TO GET THE FOX NEWS APP
Harris has since come under criticism for not having visited the border, and for not holding a press conference on the issue. 
Fox News' Adam Shaw contributed to this report. 
[ad_2]

Originally Appeared Here